Vancouver Minor Lacrosse association
Logo Design | Brochure | T-shirt Design
Sid Dann Memorial Tournament
I was excited when I was asked to create a logo for the Sid Dann Memorial Lacrosse Tournament. It seemed like a fun project, even though I had no idea what lacrosse was about and had to do some research! The Vancouver Minor Lacrosse Association wanted to feature a goalie in the logo. Sid Dann was a member of the association for many years, serving as a goalie and coach. He tragically passed away in a car accident on October 1, 1989. The tournament was named in Sid Dann's honour.
It was clear to me that the goalie had to be the centre of the logo. While I chose a traditional font for the headings, I added a few elements like stars and the striped background to make it look more "bad ass". After all, lacrosse is a pretty rough sport. I wanted to create a logo that also looked good on a t-shirt so that the kids are excited to wear it not just for the tournament. The logo colours are white, blue and black – the colours of the Vancouver Burrards, who were hosting the tournament.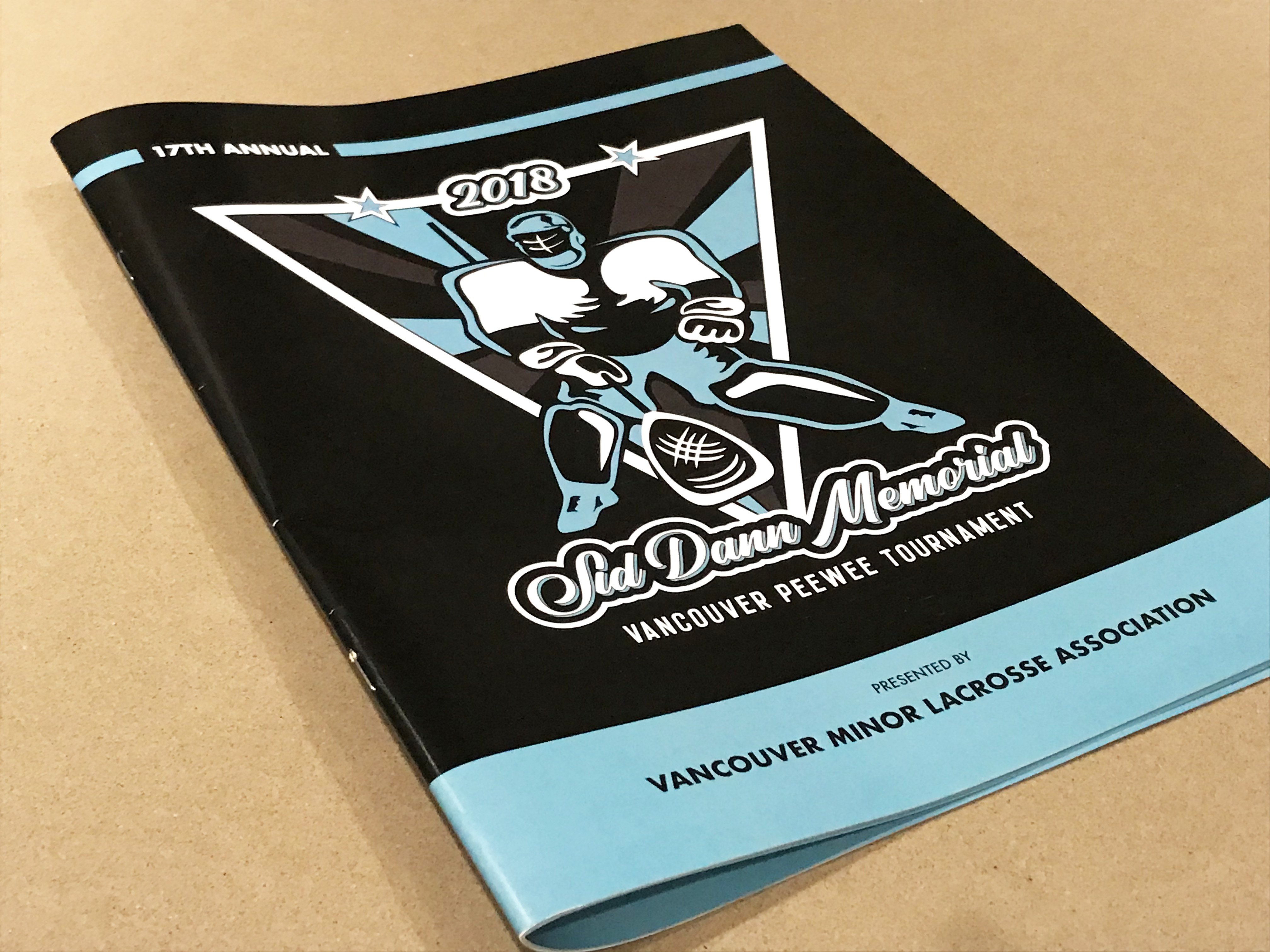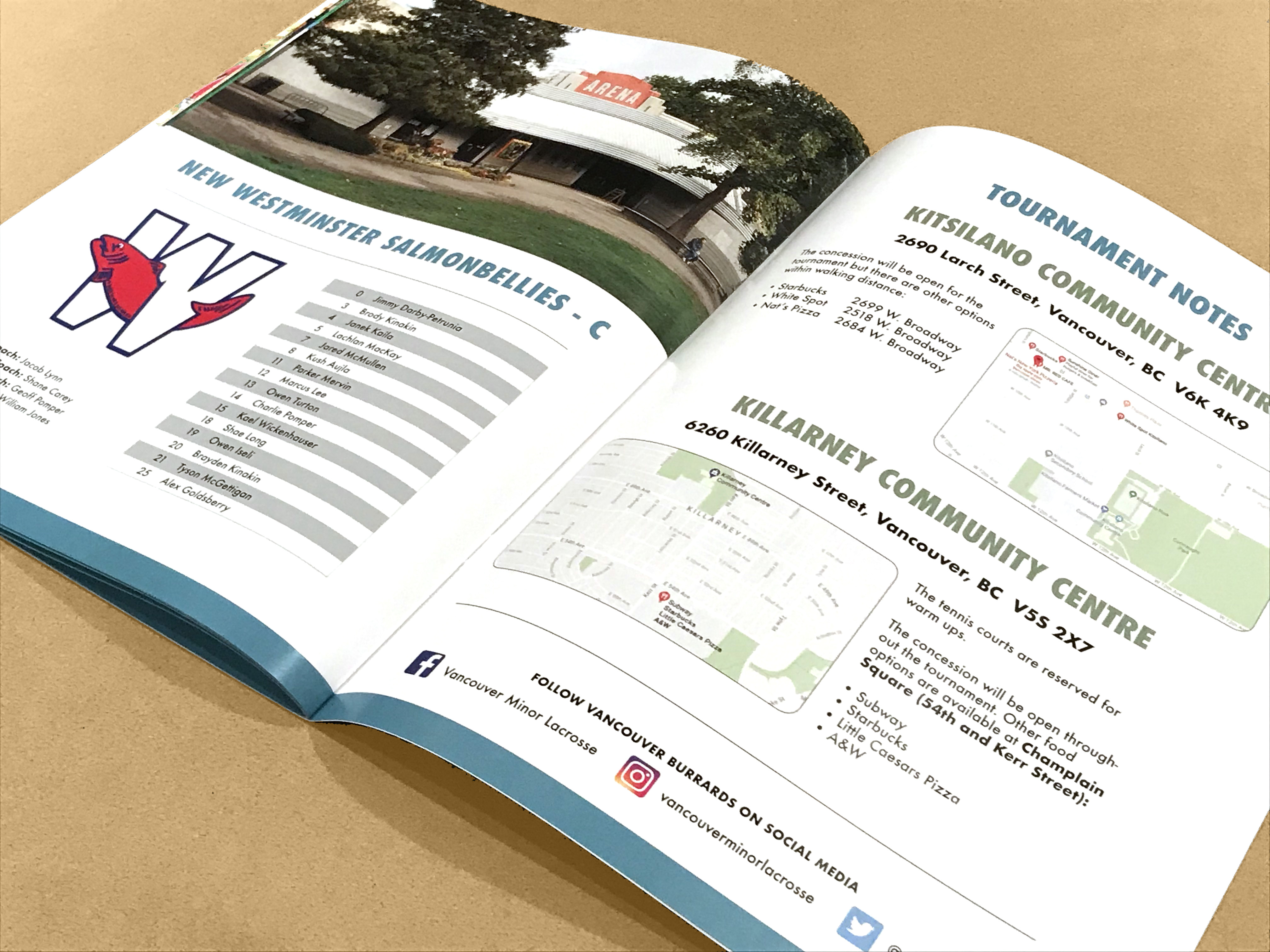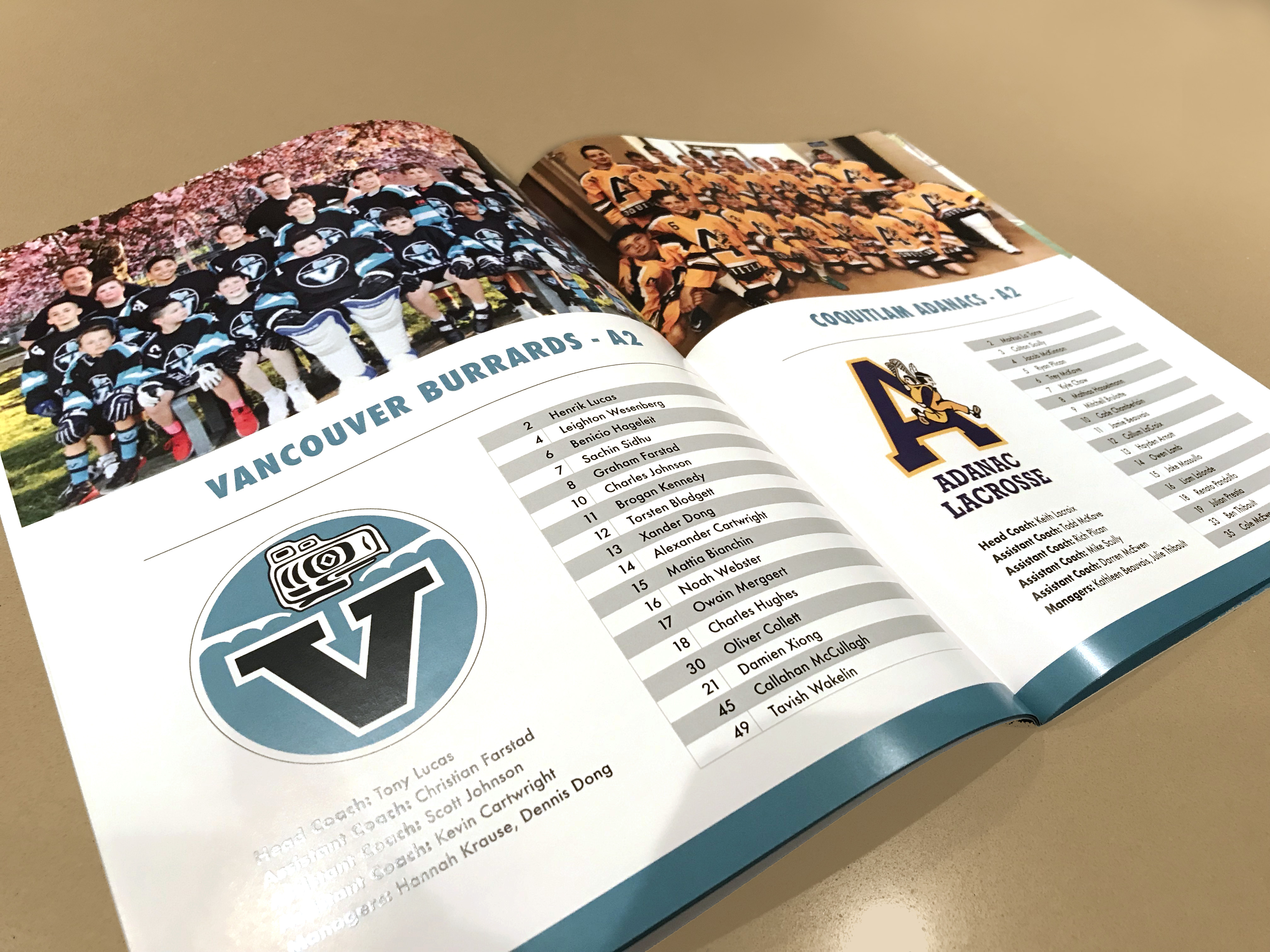 Sid Dann Memorial logo, T-shirt design and tournament brochure.